Y4PS Video Series Module 2: Fear and the Nervous System | Introduction
Jun 14, 2023
Module 2: Fear and the Nervous System

Welcome to Module 2, in which we discuss fear and the nervous system.
In this module, you'll learn:
What's happening in your nervous system when uncomfortable feelings of excess energy, fear, or anxiety arise as you are about to present.

How the breath, movement, and meditation techniques you'll learn in

Yoga for Public Speaking

can help you bring your nervous system back into balance so you can manage these feelings and present with calm and confidence.



How to "name it and reclaim it" to face your fears and regain control of your nervous system.
NOTE: After viewing this module, be sure to download the PDF worksheet (click the image below to download) and answer the questions before moving on to Module 3.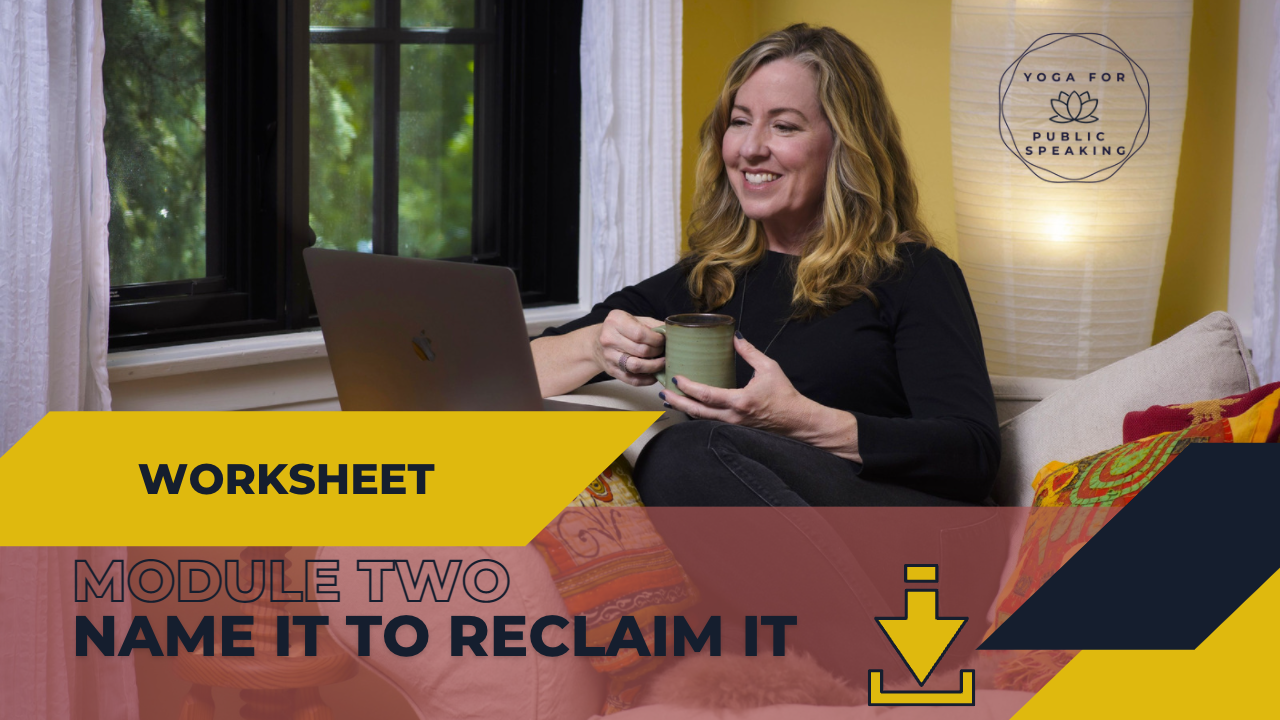 Subscribe to the Yoga for Public Speaking YouTube channel so you don't miss an update.
---
Get the Yoga for Public Speaking ebook on Amazon! You can learn more about Margie Newman here.